Earn extra revenue from your content
KROWD is the easiest way to monetize your online content, no difficult processes, hidden fees, or complex onboardings.
Power to the creator
Monetizing your content is difficult. KROWD helps you to make money with your digital content through livestreams. We ensure that our technology perfectly matches your content.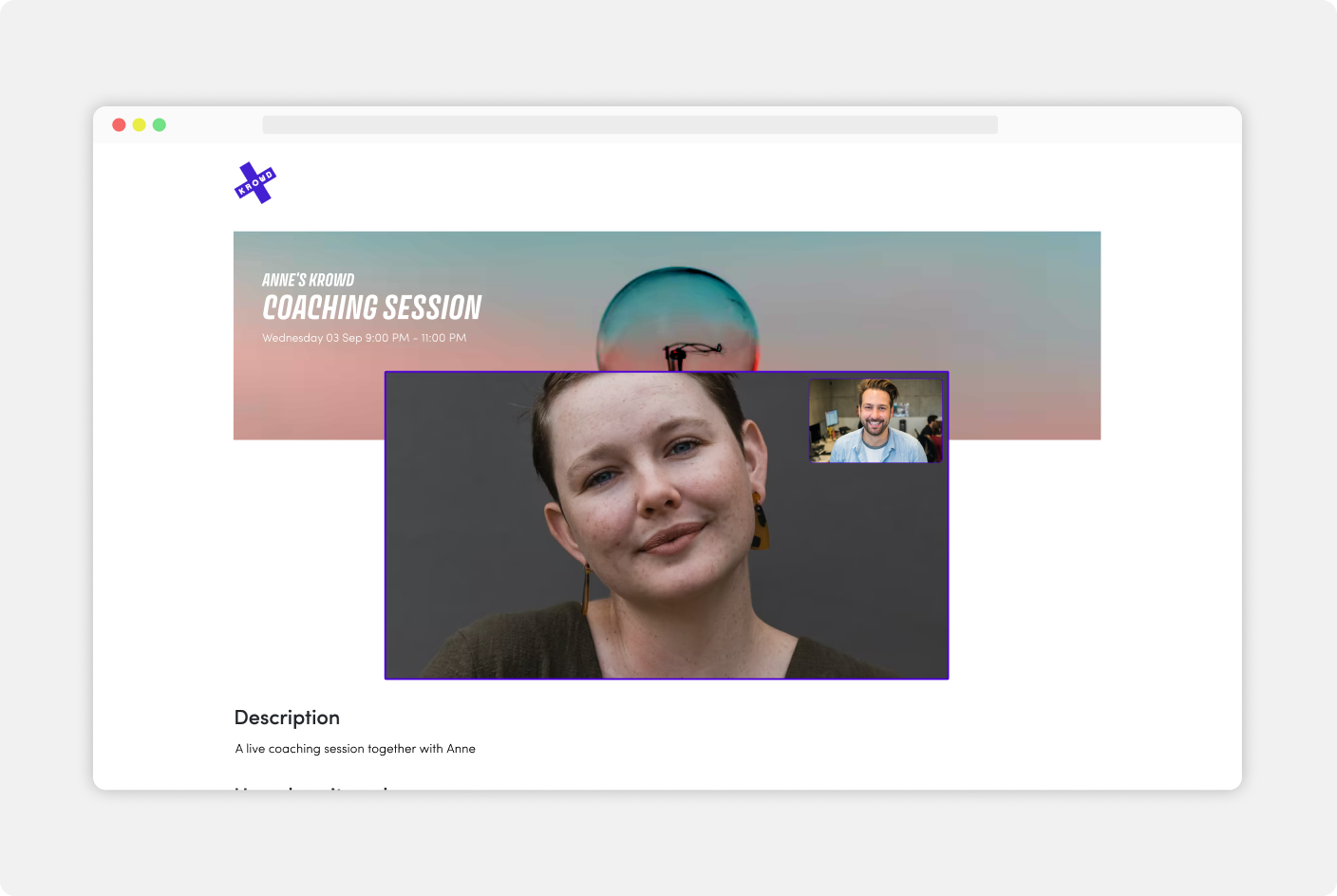 Dashboard
A visual calendar to tell you which events are happening and how they've performed so far. This way, you're always up to speed.
Streaming
Plug in your favorite streaming software at the push of a button, adjust the camera and you're ready for airtime.
Sell multiple tickets
Create several special, specific bonus items for your live event. Adjust the price, availability and unique bonuses. You can even create early bird tickets.
Available on all devices
Your viewers can watch your streams from their favorite device, be it a smartphone, tablet, PC, laptop or TV.
new feature!
Sessions
A session enables you to engage and monetize your interactive conversation with others. Start a Q&A, have a fun 1 on 1 or teach someone how to play the guitar and get paid at the same time.
Go to sessions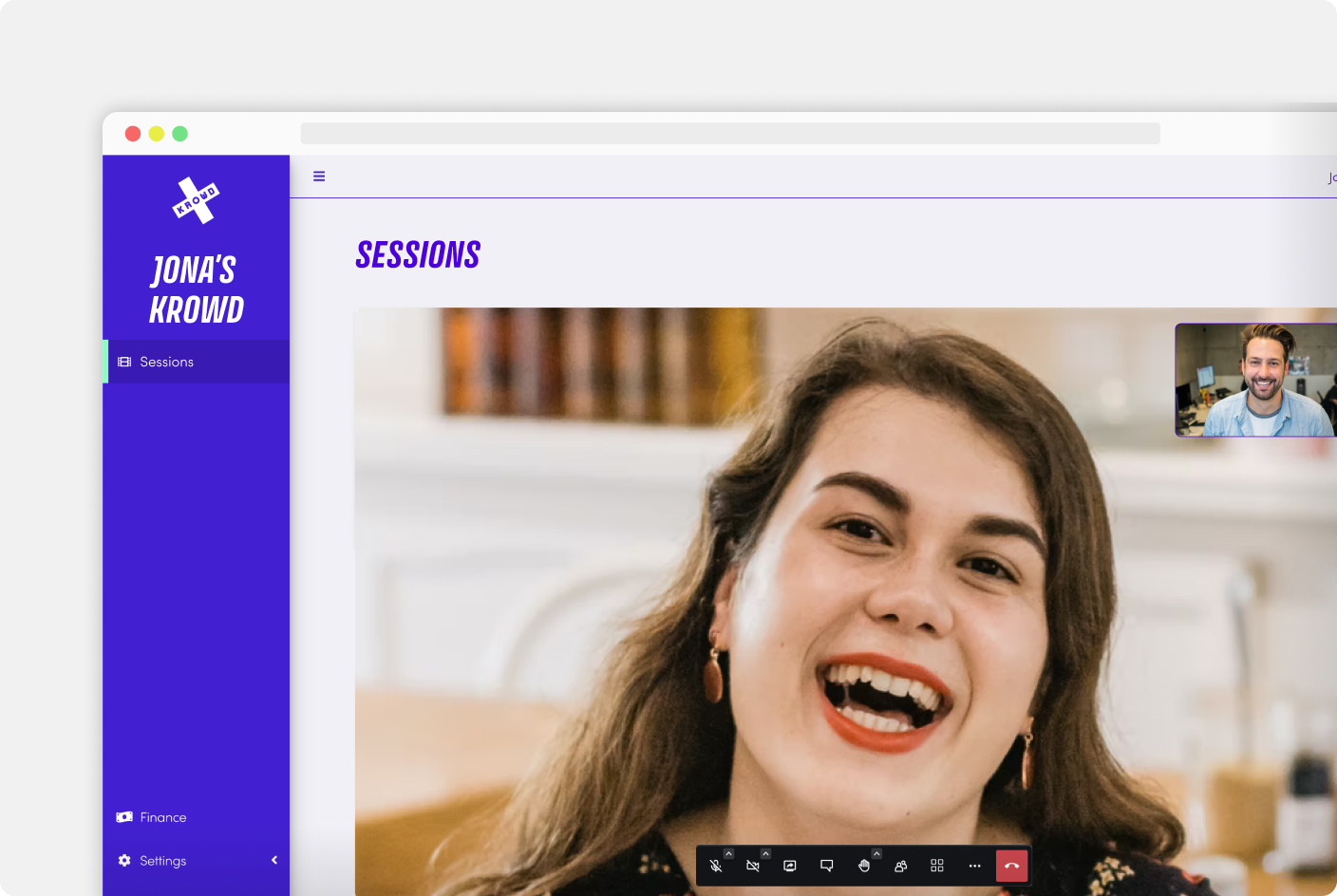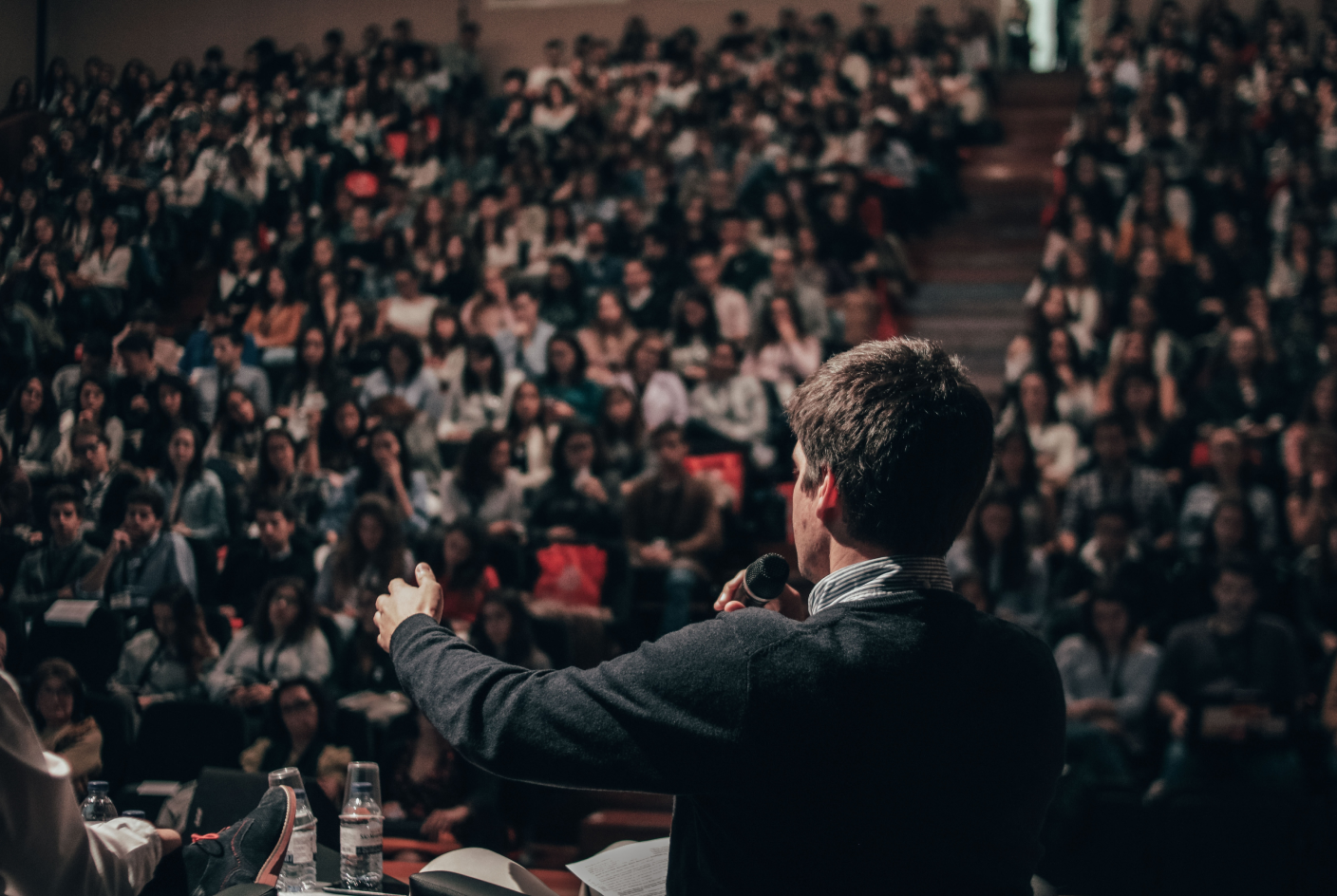 If you can stream it, you are a creator
Whether you want to host a baking class or a fifteen-act musical show, as long as it's legal - we'll allow it. KROWD enables you to monetize your content with a simple pay-per-view model and earn cash for the content that you create.
One link, no freeloaders
Every ticket sold is tied to a unique URL to watch the stream, which enables someone to watch your stream on only one device at a the time. Scheduling and selling your streams is ridiculously easy, just create an account and start setting up your stream.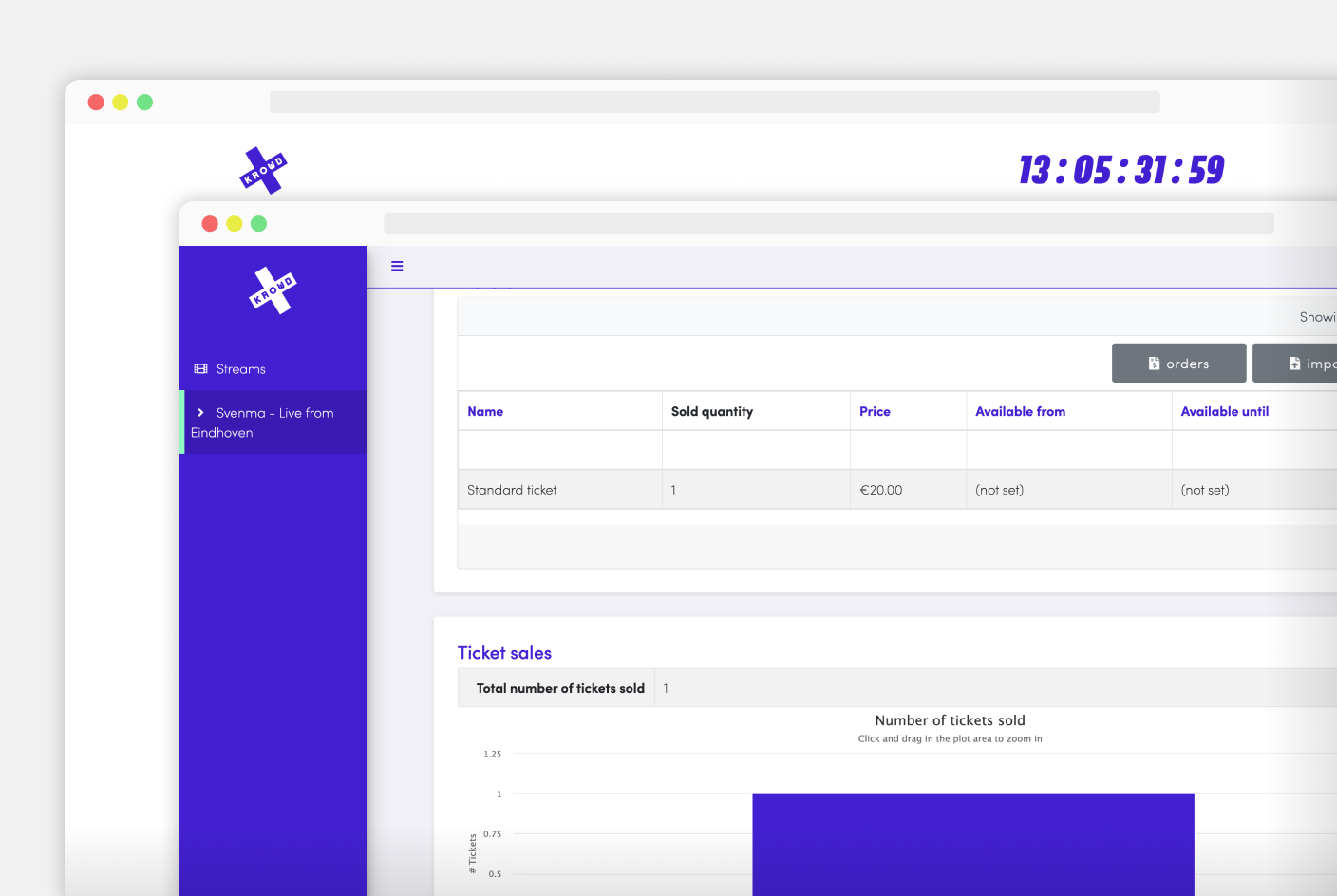 Your stream, your income
At KROWD, you only pay a small fee per ticket sold, which is €2.00 plus €0.30 per hour the stream takes (ex VAT), and the transaction cost per payment.
How big is your fan base?
How much is a ticket to your event?
We expect you to earn between
 

and

 

per live stream.

Estimates based on a conversion rate of respectively 5% and 8% of your followers, a stream of one hour and (VAT included). Costs are automatically deducted from your profits, so you don't have to pay up front.
Sell your content in a couple of clicks
It's very easy to create a stream and share a link. You can easily monetize your content and share it with your audience.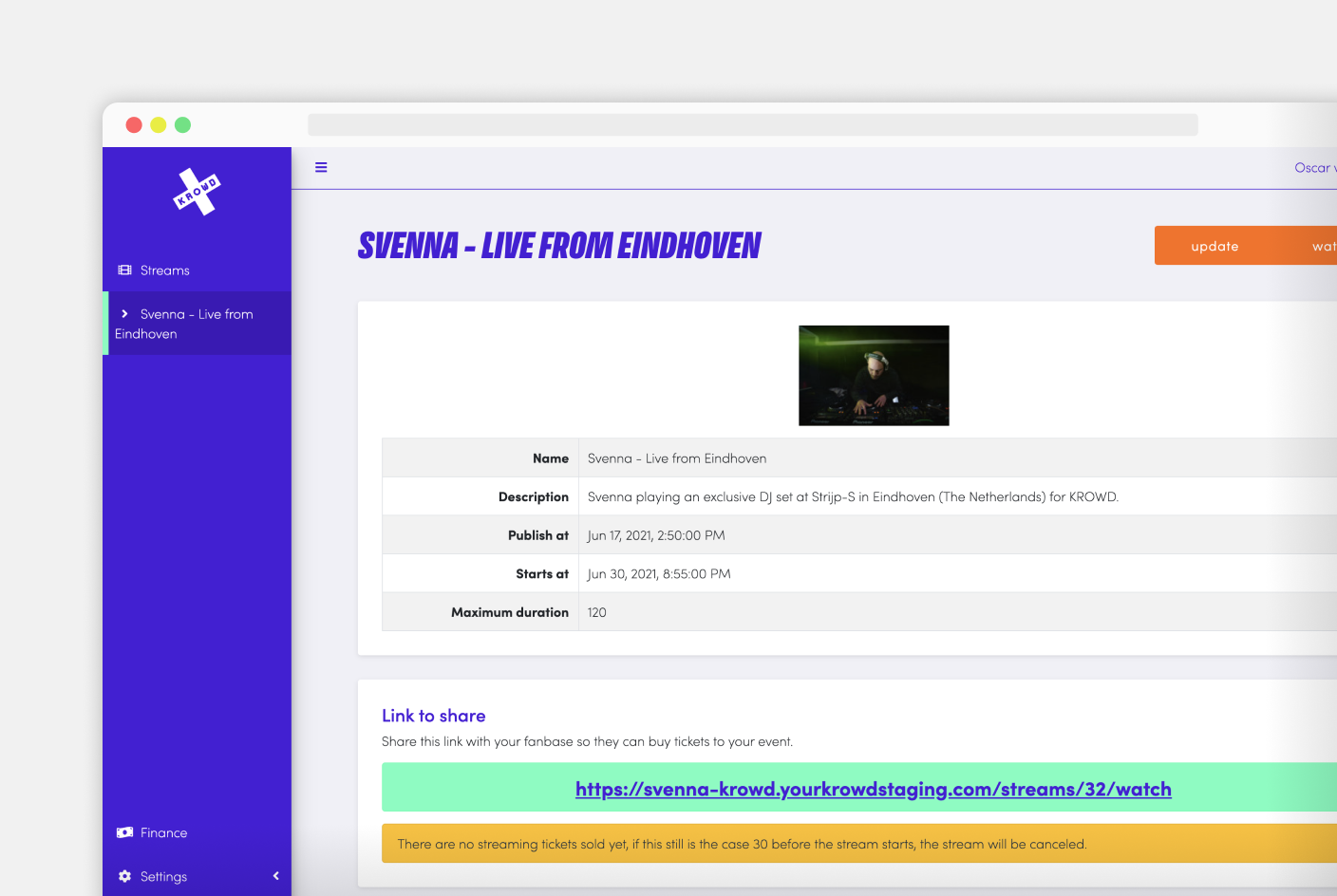 "The stream environment looked personalized and worked perfectly!" - Comedy Café Amsterdam
We have been using KROWD for streaming comedy shows and jazz music for about six months and are very happy with it. For the first few shows, we were a bit awkward but the support was always there and clear and helpful. By the end of 2021 we will have done our 100th stream and are loving the chance to take the Comedy Café Amsterdam out of the room and into the whole wide world.
"It's really simple to use but, more importantly, it actually does what it's supposed to!" - Waerdenborch
We ran the livestream of our school concerts via KROWD. Setting up the stream was easy, and when we got stuck, the platform owners offered quick help. By asking a small amount for the stream, we prevented 'prying eyes' and only attracted an interested audience, which we could guarantee the safety of our students. We will definitely be using this more often!
Previous
Next
It's your show
With KROWD, you can stream your content directly to your audience. We do not promote your show or interfere with advertising or in any other way. You are completely in control!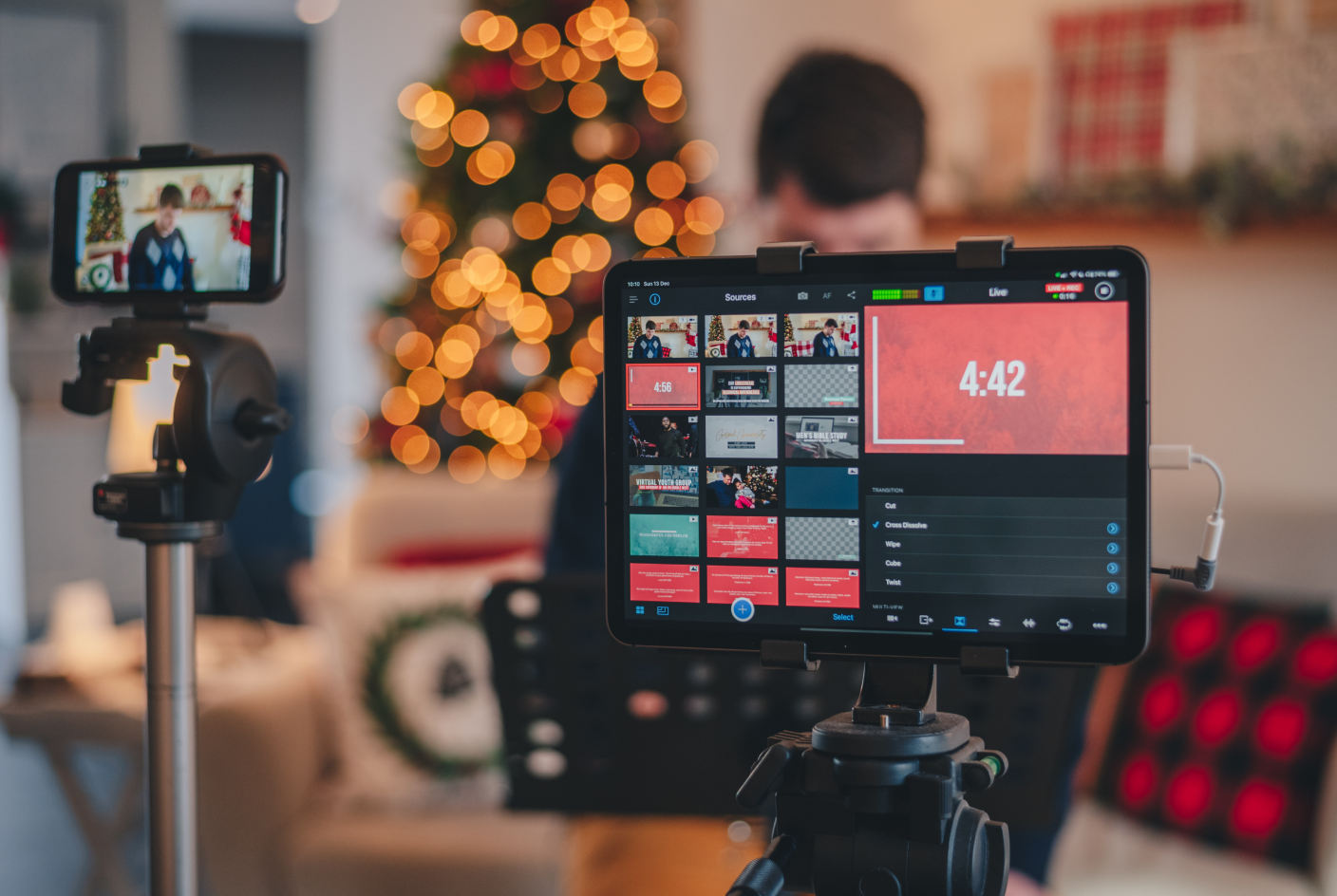 Our mission
"The tool for creators to monetize their content by sharing it securely and easily with their audience"